COVID-19 Resources
During this difficult time, we hope the information here helps you navigate challenges and prepare for the future. Stay healthy, and reach out to us with any questions about these resources. 5
3 ways to streamline content management
One of the most unfortunate outcomes of the COVID-19 crisis are furloughs and layoffs. Many airlines are now operating with fewer employees than usual, but the amount of work has stayed the same (if it hasn't increased.) Check out these ways to streamline content management while staying productive. We hope they give you some ideas for doing more with less.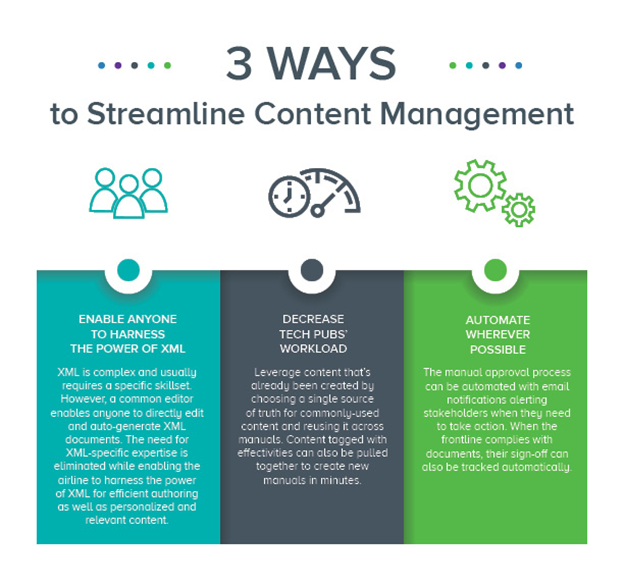 4 ideas for completing revisions remotely
There's no doubt that COVID-19 is a long-term crisis, which means for most, a large number of employees will have to continue working from home. The work involved in the manual revision process is already challenging – and now, employees working apart only makes it tougher. Since many organizations are experiencing this, you might also like to see these ideas for getting revisions done remotely.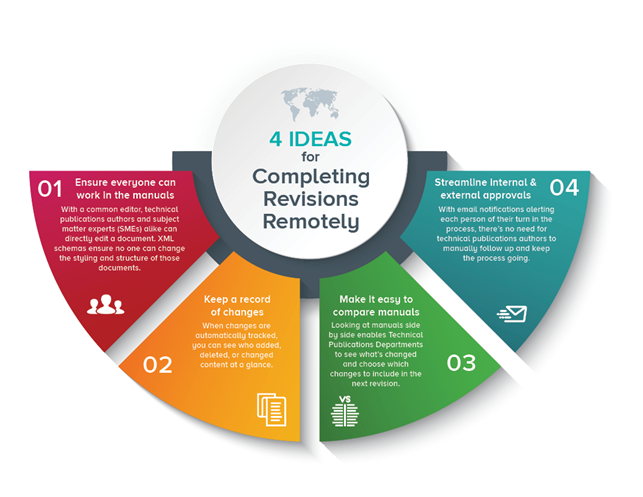 4 ways to efficiently complete remote audits
Many airlines must now complete standards audits remotely. It's another challenge to meet for your organization, especially as oversight becomes more frequent and employees work from their homes as well.
That's why we're passing along a few ideas for making these remote audits more efficient, so employees can focus on the most valuable work for navigating this difficult time – even if you find yourself being audited more often. Use the form on the right to ask us any questions about this information, and stay safe!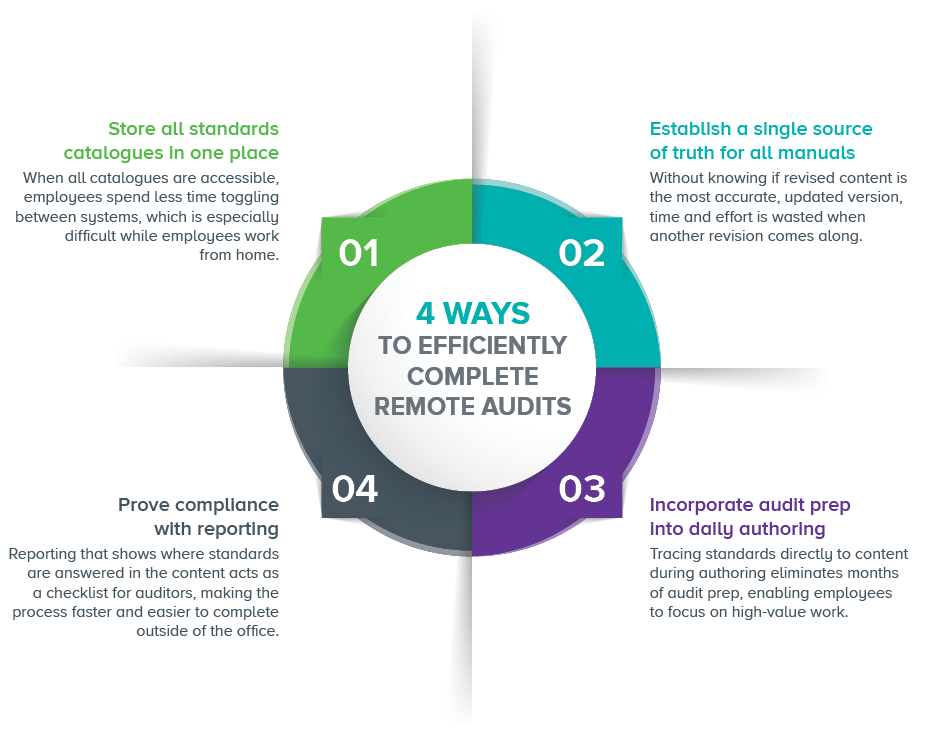 5 tips: Faster manual updates to prepare passenger aircraft for cargo
If you're preparing to use passenger aircraft for cargo flights, updating manuals is a major part of the process. The five tips below along will speed up that step. Look over the graphic below for a few practices our clients are using to get their flights in the sky faster.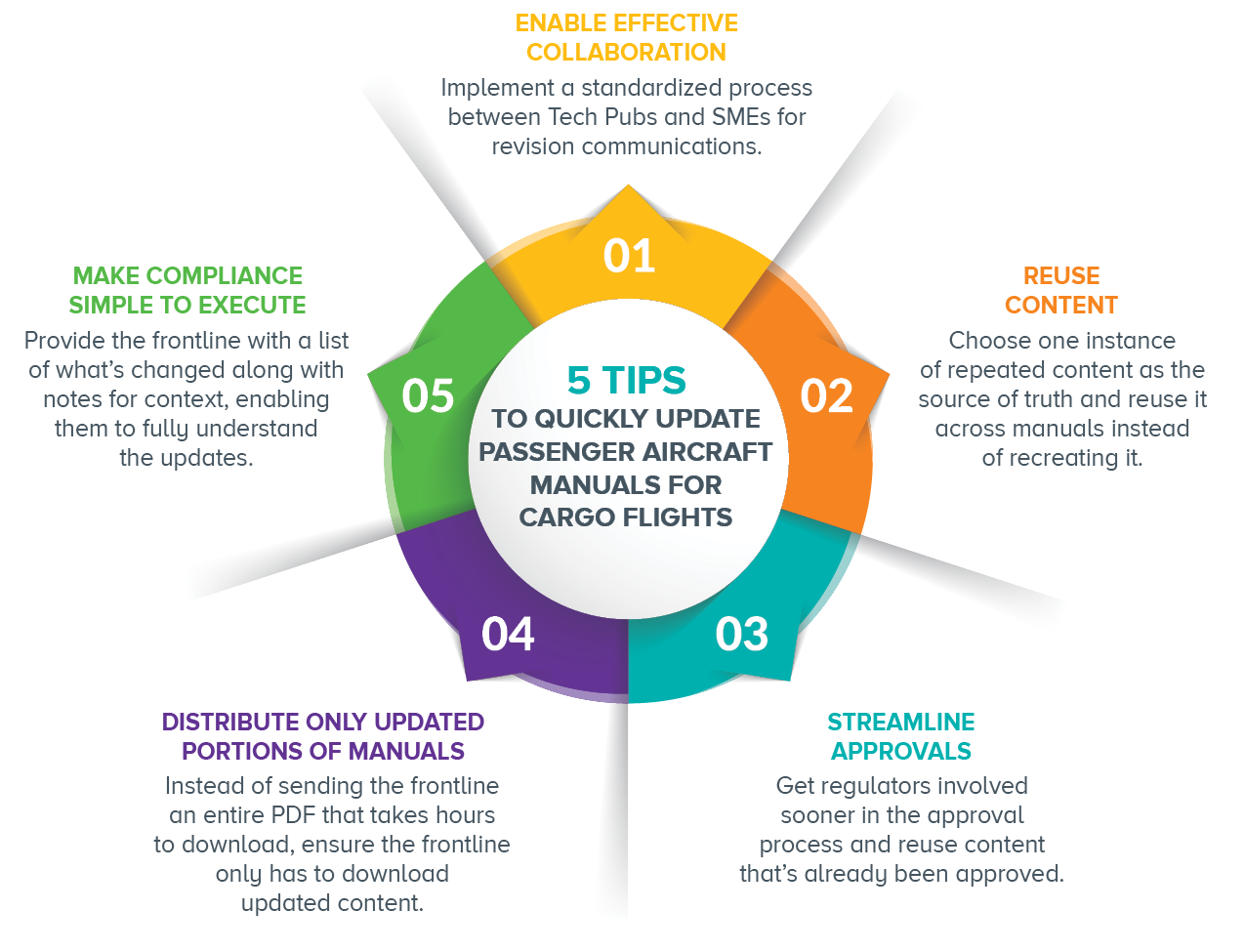 4 Ideas for collecting info from crews during covid-19
The airline is counting on exchanging vital information between the frontline and the operation during COVID-19. Sending the right data in a way that's actionable is another challenge on top of everything going on.
That's why our clients recently shared these practices they're using to collect and use data to improve operations. We hope you find them helpful. Reach out to us using the form on the right with any questions about this info. And in the meantime, stay safe!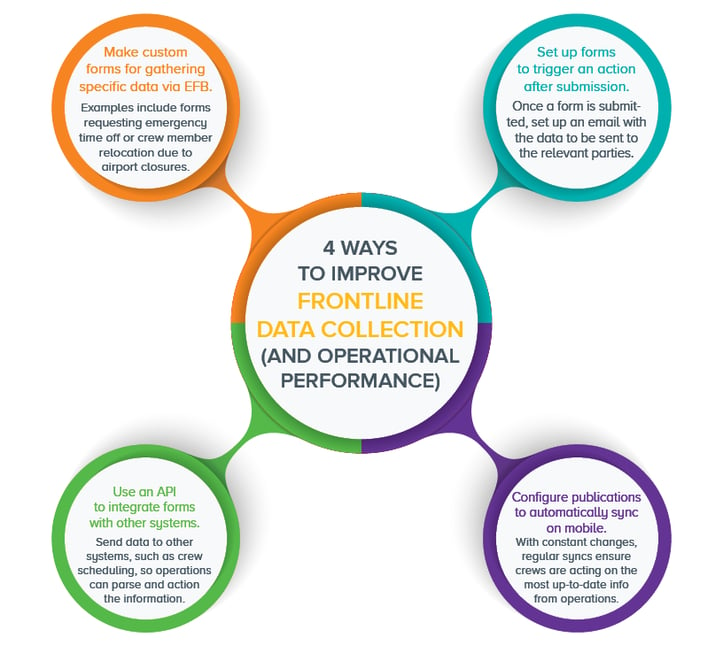 5 COVID-19 Crisis Communication practices via efb
The COVID-19 situation is evolving daily. We've heard from many clients that keeping the frontline up-to-date with information that is constantly changing is a significant challenge – but as an innovative industry, they are finding solutions just as quickly. We hope these 5 client-tested best practices for communicating with the frontline via their EFBs during this crisis help you navigate this unprecedented challenge in an equally unprecedented time.
Feel free to reach out with any questions about this info, and stay safe!