Register Today to View the On-Demand Webinar!
Reduce Costs and Increase Efficiency Across your Rail Organization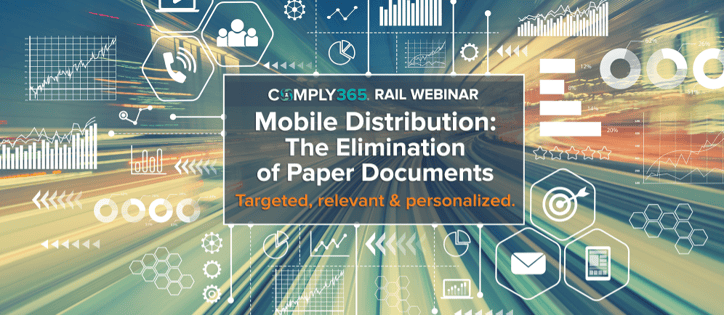 The rail industry is continuing its tradition of innovation through digital transformation, including digitizing operating manuals, rulebooks, bulletins, and other documents. But true transformation goes beyond tablets loaded with PDF documents, which have similar functionality to the paper-based programs they replace.
In this webinar, Ryan Gaus and Mark Weintraub, who have both partnered with railroads on their digital transformations, will walk you through the trends and challenges of digitizing documents and explain how leading railroads are addressing them. Specifically, you'll learn an approach that not only eliminates printing and distribution costs of paper, but increases efficiency, safety, and compliance by:
Enabling conductors and engineers to receive only updated portions of content instead of downloading entire PDFs over weak connectivity in remote areas
Simplifying and automating compliance tasks for employees and the organization
Increasing line-of-sight during authoring and consistency of content across the operation
Watch the on-demand webinar by filling out the form on the right!